This beautiful deeply cut river gorge starts a few kilometers downstream from the Grange Ventoux. You can explore it on foot from the Plan d'eau de Monieux lake or descend the D942 by bike towards Villes-Sur-Auzon.
The descent starts from the viewpoint just opposite the Rocher du Cire. The poet Mistral wrote a poem about this impressive rock wall, the Nesque is already 300m lower here.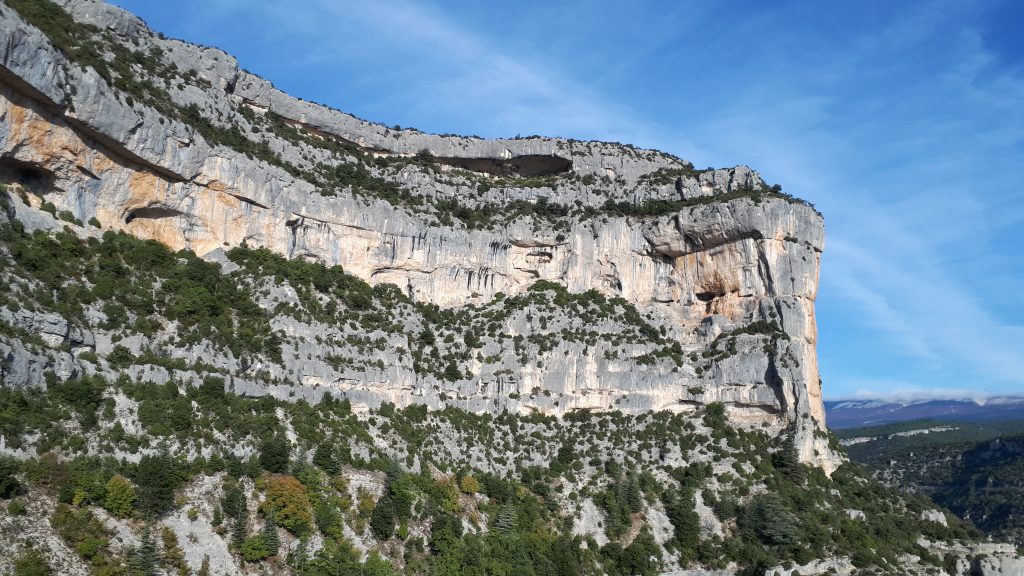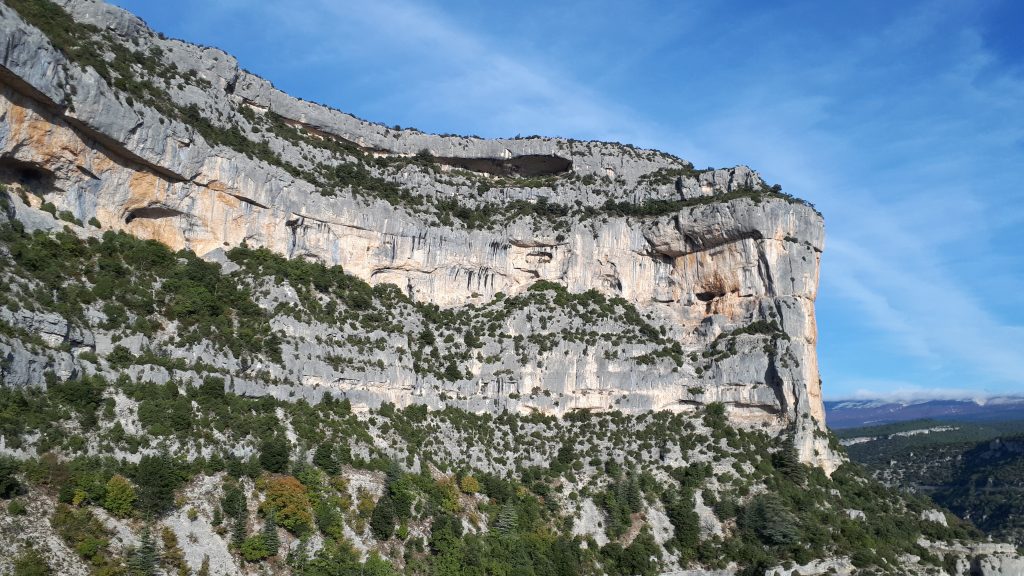 Here you often spot king eagles, vultures, buzzards, but also the wild boars from our neighbourhood know this place all too well. The Gorges de la Nesque is sometimes called Little Verdon, but it's less a touristic hotspot.
You drive along cliffs and ravines and pass numerous hand-carved tunnels. Luckily big trucks are not allowed here.
You can also descend to the chapel Saint Michel via a steep walking path. A mystical place: the light is very special. The chapel is located under a overhanging rock and dates from the 12th century. You will find a beautiful altar and authentic frescoes
The site was already known to the hunters who hid here 150,000 years ago. Numerous utensils from prehistoric times were found here.
Walking further downstream is really adventurous. Suddenly the water disappears underground, to re-emerge in Fontaine de Vaucluse along with other underground rivers and form the largest source of Europe.