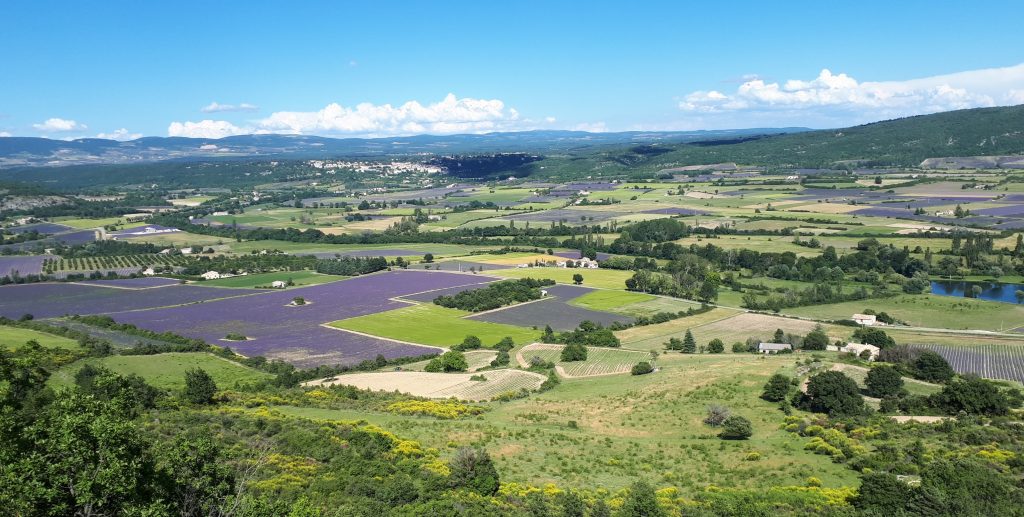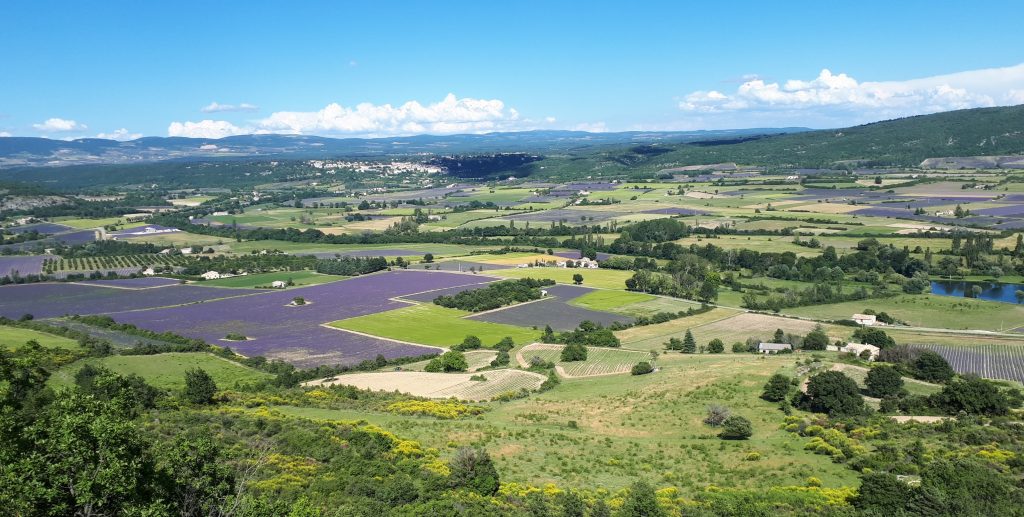 Grange Ventoux is based at the edge of the high plateau of Albion. This plateau is located inbetween the Mont Ventoux, the Montagne de Lure and Luberon. We are surrounded by organic farms, also the region is particularly known for its lavender-, spelt- and grainfields.
In summer these fields transform into a patchwork of colours. The air is very clear and is full of the scent of lavender, thyme and rosemary. Villages are authentic and picturesque, time seems to have stopped here. Crickets provide you with an orchestra, typical for the Provence.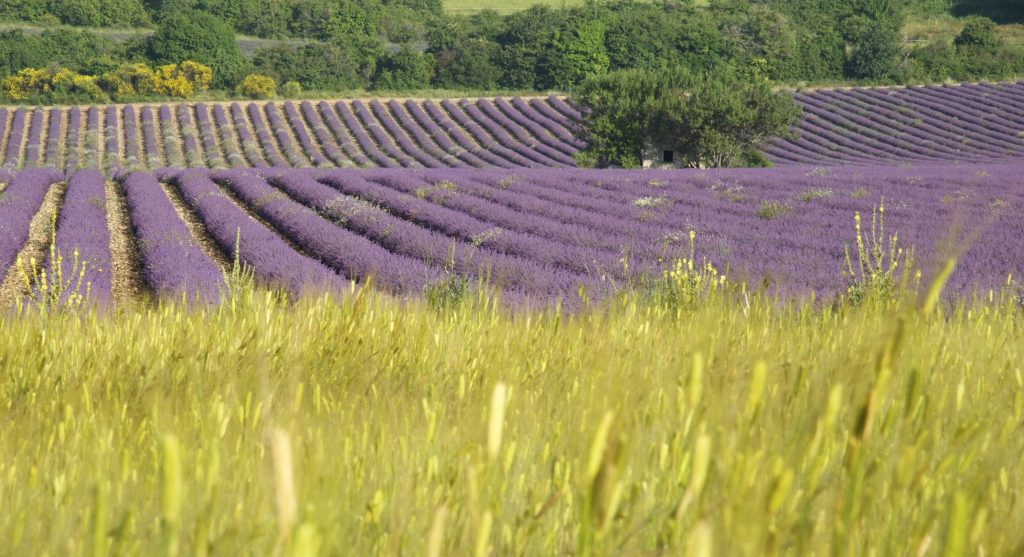 A large variety of very tasty regional products are produced here, which you will find at the local markets.
In spring and autumn you can find edible mushrooms in the surrounding forests. But be aware: only for the connoisseurs!