One of the most beautiful Via Ferrata's of France is right here at the rocks of Saint Julien in Buis les Barronies. At the northside of the Saint Julien you can find 4 very different routes. Not for the faint of heart! Avoid these when vertigo is your companion.

In Buis les Barronies you will find a little office where you can rent all the necessary equipment.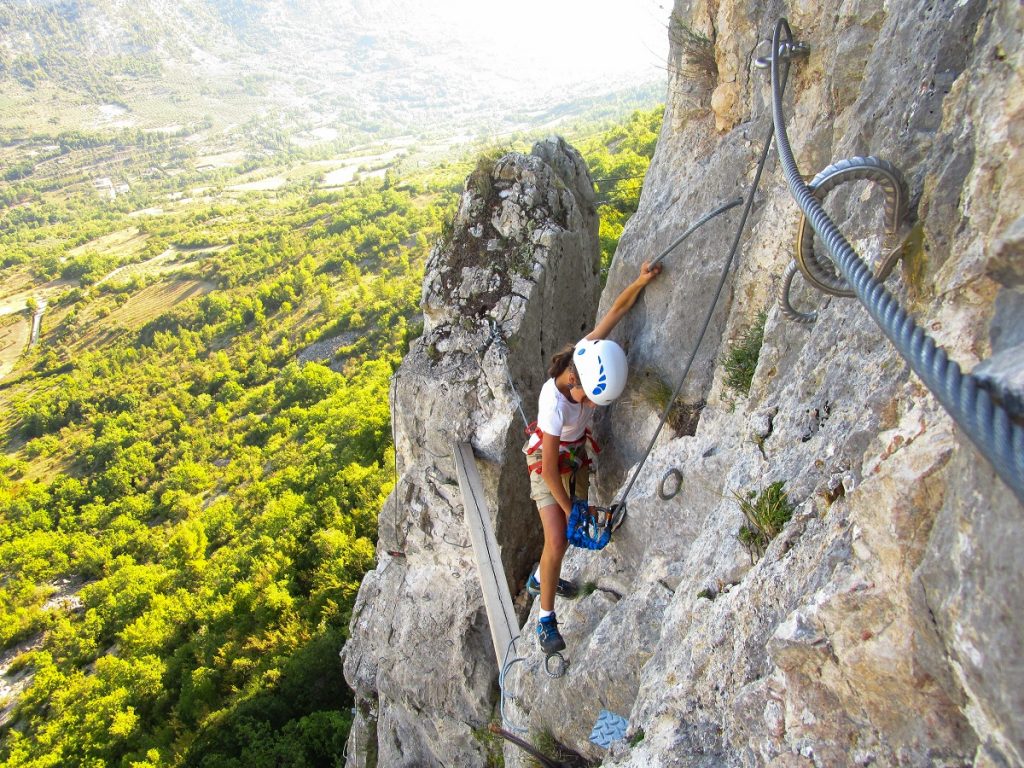 La Pitchouno ('the little one')
Length = 170m  
Level = PD
Time = about 1h climbing, a great warm-up!

La Tesouriasso ('the stubborn') the name says it all.
Length = 460m 
Level = D
Time = 2.30h

La Roumpo Quin (well…)this is the longest! 
Length = 640m
Level = D 
Time = 3h 

La Thiousso  the toughest!
Length = 640m
Level D with a passage TD,
Time = 3h

For those in excellent shape, just do them all in go! 1700 meters of climbing fun!