The GR9 is lies right behind our terrace and takes you to the chapel Saint Roche. We have the habit of starting the day with a beautiful morning walk. You will have a beautiful view on Monieux and Sault and his hike gives you a good impression of our surroundings. I will tell you about some of the best hikes in the area.
Gorges de La Nesque:
A beautiful and very varied circular hike with a spectacular descent into the gorge. You will start in the fields, pass the plan d'eau of Monieux and suddenly see the landscape change abruptly. The rocky path rises moderately and runs through a beautiful oak forest next to some beautiful cliffs, where you can also do sport climbing. At the fork of Saint-Hubert / chapel St. Michel, a strong descent takes you into the center of the gorge. You will pass some deep ravines, overhanging rock walls and large caves. Numerous traces of Neanderthals were found here. You could imagine yourself in prehistoric times. Once you arrive at the river, you will need to cross it on an improvised stone bridge. Suddenly the chapel St. Michel appears in the shadow under an overhanging rock section. It dates from the 12th century and has beautiful frescoes and carvings. This is a lovely place to take a break before you start scrambling up again. You walk back to Monieux via the right bank of the Nesque, where the vegetation is completely different. Old stone terraces indicate that the land was once cultivated here. Monieux, which now only has 250 inhabitants, was much larger in the Middle Ages and had more than 1000 inhabitants.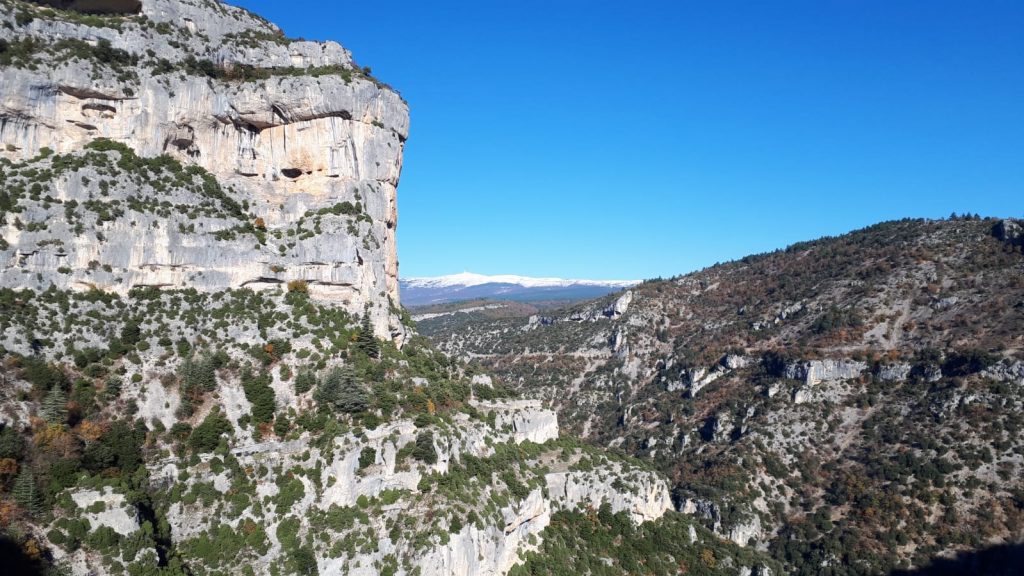 The Toulourenc with wet feet:
On hot days, this walk in the riverbed of the Toulourenc is certainly a refreshing excursion. It is best to walk upstream from Veaux towards St Léger. At first you walk in ankle-deep water, but soon you will come across pools where you sometimes need to swim. Be aware of thunder! The name Toulourenc is in Provencal "tout ou rien", and it is not without reason that this name was stolen.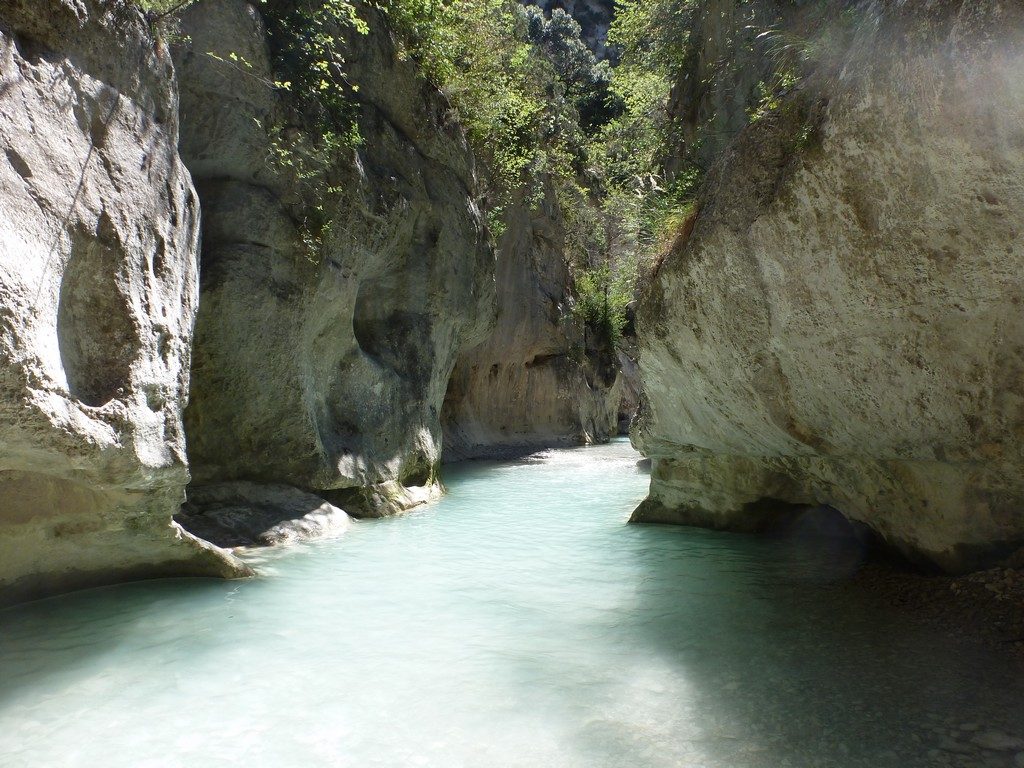 Northside of the Ventoux:
A very varied circular walk that takes you over the top. You will experience why the Mont Ventoux is such a unique mountain. Normally this hike starts behind the Mont Serein campsite, however we advise you to start at the chalet Reynard. This way you do not drive unnecessarily over the top and you can enjoy the spectacular views of the ridge while walking. Here you are in the territory of chamois and ibex. Until the 18th century, people did not dare to walk along the north side: it was haunted. The story was that the devil lived in the belly of the Ventoux. This turns out to be a cave whose side channels reach to the top. When the Mistral blows you hear the Ventoux crying. The cave is located just above the GR.